Hey everyone!!
Everything here in Guatemala is just perfect! And guess what?? Sara and I found a house in Flores!! YEAH YEAH!!! It is a really cute house, and even pretty big. It has two bedrooms, a big one and a smaller one, it has a kitchen, a patio, a big livingrooms, a NORMAL toilet that flushes, and a shower with hot water!! The house is painted green from the outside, and it is just so cute!
Our Patio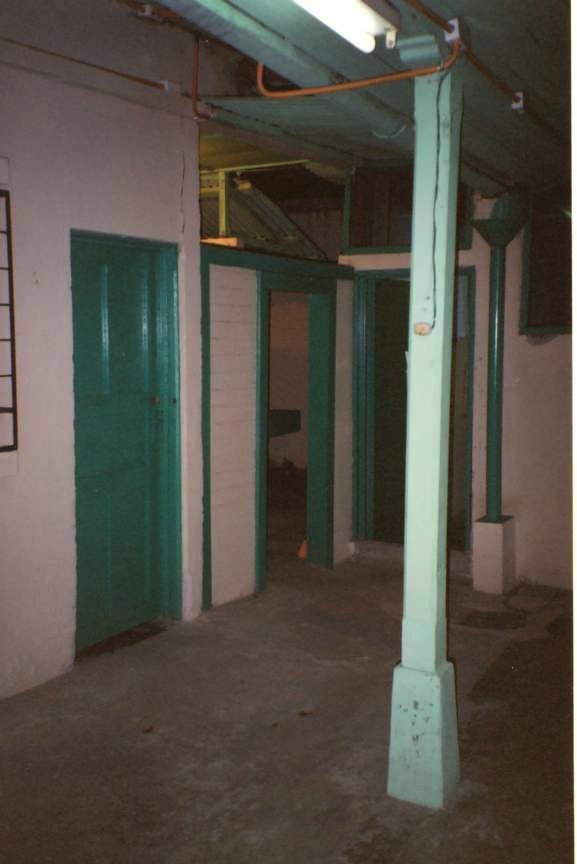 We only pay around 110 Euros per month per person, including garbage, electricity and water, so that´s pretty good! The only problem is that the house is totally empty! No furnitures! We met a person here, who lived in Nijmegen, Holland for 3 years, and thus speaks English. He runs a hotel-restaurant here. He might have some furniture for us to rent, so we´ll see. And if nothing else, we could always buy some stuff and alter on sell it again. We´re just really happy with the house! So if anyone wants to write me, here is the address:
Marjolein Breikers
Callegón Santa Ana, Avenida Flores
Ciudad Flores, Petén
Guatemala, C.A.
We only have one week of Spanish classes left in San Andrés, and then we will be moving into our new house!
Our livingroom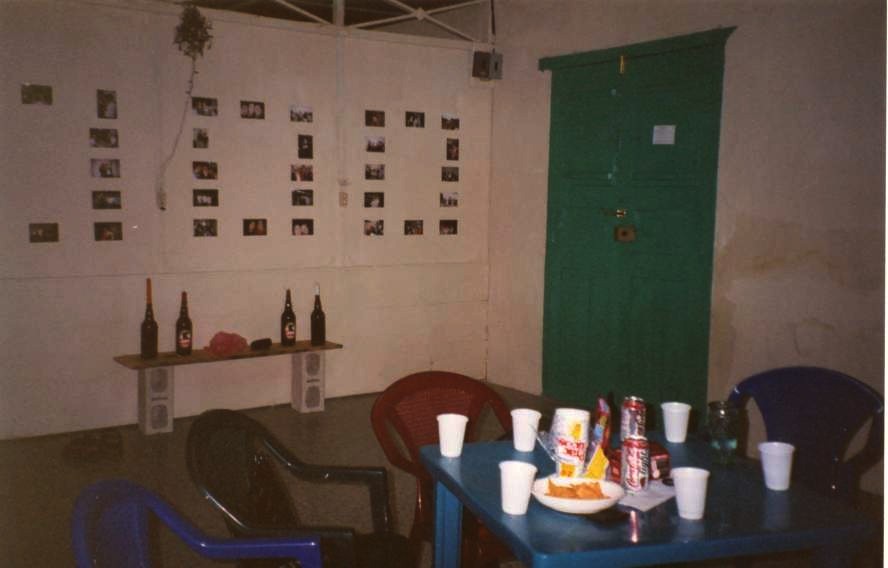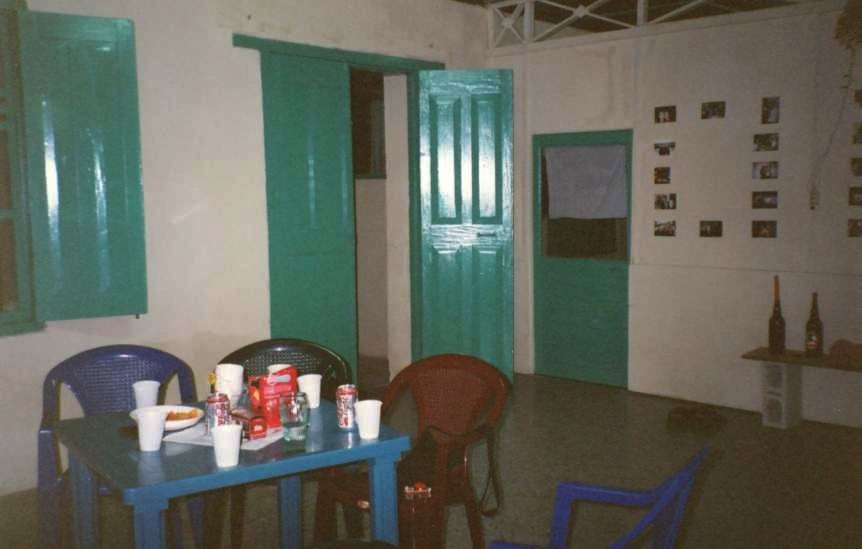 Last week was fantastic! We have already met a lot of students from all over the world. There is Kathleen, a lady from Canada, Bodhi, a guy from California, some other guys from America, a girl Jo from England, a guy from Germany etc. It was a very fun week with all of them plus our teacher. We went out a lot to drink some Gallo, beer from Guatemala! And I have to admit, I actually like it some what, knowing that I never drink beer!
Last Friday we went with some teachers and students to the caves in Santa Elena. I had absolutely no idea what to expect. I also think it was one of my first experiences in caves! It was pretty dark in there I tell ya! Luckily we were able to rent flaslights, which was really necessary!! It was beautiful in there! We saw tons of stalagmites or however you call these things, and it was so quiet, you could hear the water drops falling down. We even saw a lot of bats flying and hanging around! Luckily our teacher new the caves, because it was a maze! We definitely would have gotton lost without him! Don´t forget the guide!!! At one point we all turned off our flashlights, and it was pitch dark! Definitely scary!
There was some way through the cave that would lead to another exit, but that way would lead us through holes that we would have had to crawl through, so that was not a very good idea. Plus it was a two hour walk. So we just walked around a bit, which was amazing itself! I do have to admit that I was pretty happy when I saw daylight again, because it was a maze, and we could have easily gotton lost without the guide! So yeah, my first experience in a cave!
The next day, saturday, we went with the students and the teachers to the zoo here, Petencito is what it is called. We saw pretty animals, and the monkeys were really cool, but I still think it´s pretty sad that they are stuck in cages, instead of walking free in the jungle of Petén here. But yeah, can´t really do anything about it! And it was fun anyways!
We also went to some mirador, lookout point. It was some cabin high up in a tree, and it had the prettiest view all over Flores! It was beautiful! After that we had a little walk through the jungle to some small Mayan ruins. They were not much more then some hill of sand and jungle, but you have to use your imagination to picture the sight in the past.
At some point we all climbed this small ruin, this huge pile of sand. Okay, going up was okay, but then we had to go down as well. First the group went, and Bodhi, Noé (Sara´s teacher), Sara and I stayed behing. We were watching the rest of the group slipping and sliding down, and it was SOOO funny! Sara and I couldn´t stop laughing! Bodhi and Noé did pretty good, but then it was our turn. Oh boy! Sara went first and I followed her. Oh my God, what a disaster! You guys should have seen this! It was just not possible walking down that hill. Suddenly I fell down, and Sara and I were sliding off the hill together, like it was some slide in a playground or something! We were just laughing and laughing, and the rest of the group was now laughing at us! It was hilarious, and I have never laughed so much in my life! haha!
So yeah, that was my update for now! Hope everything is okay over there were you are! Miss you guys, and hope to hear from you!
Love ya!
Ciao,
Marjolein