Manuel Villamar
Manuel is the manager of Ecomaya. He has been working for the company since around October. He speaks well English and has a lot of experience in the tourism business.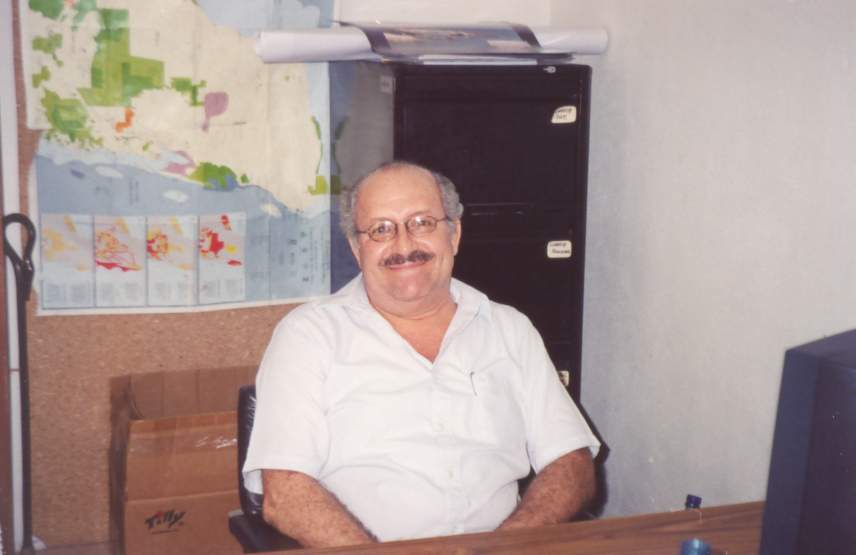 Alma
Alma Manzanero is a 24 year old girl and she is working as a sales representative in the office. She answers most of the emails, and she sells the tours. She as well speaks very good English. One surprise is that she just found out she is pregnant and her and her boyfriend, who looks like Ronaldo the soccer player!, are getting married the 28th of June 2003 in Antigua! Congratulations Alma!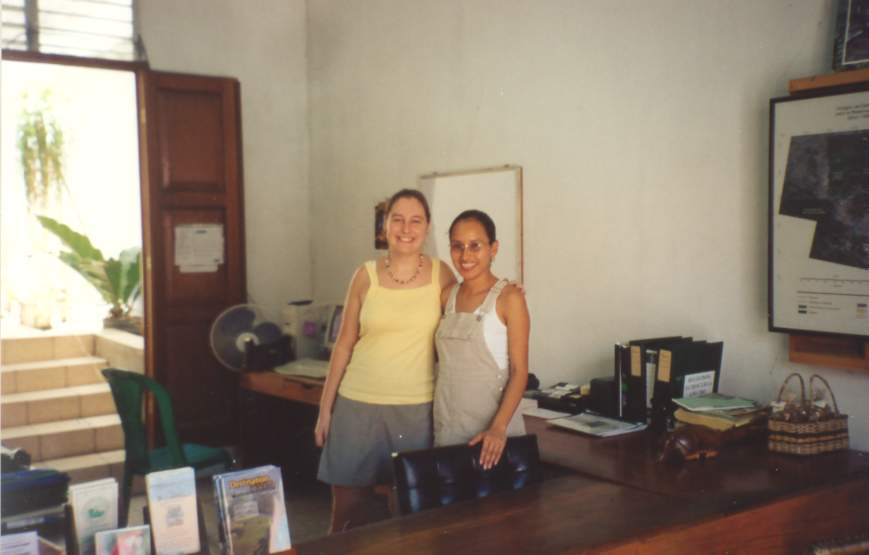 Evelyn
Evelyn Cruz is the accountant of Ecomaya and has been working for the company for a long time. This girl is always working very hard, and puts all her effort into her work. Besides that, she is very funny and always joking around!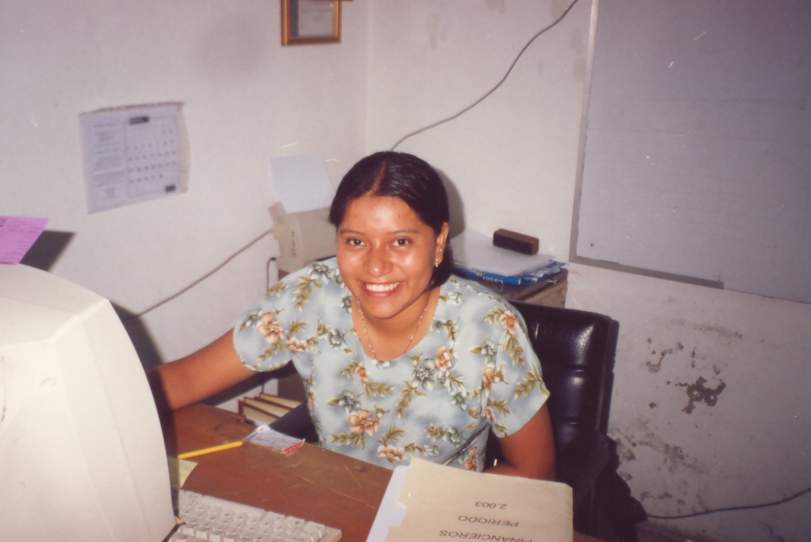 Alma and Evelyn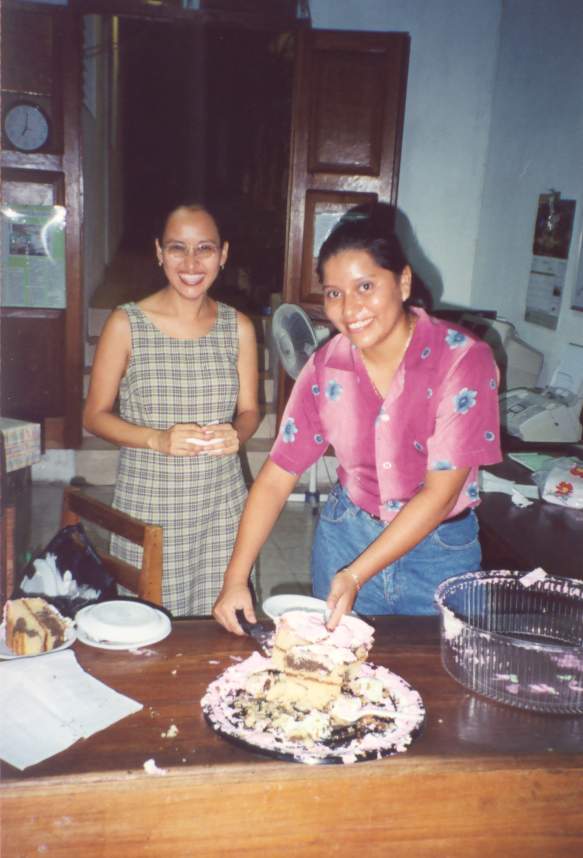 celebrating that Alma is getting married!