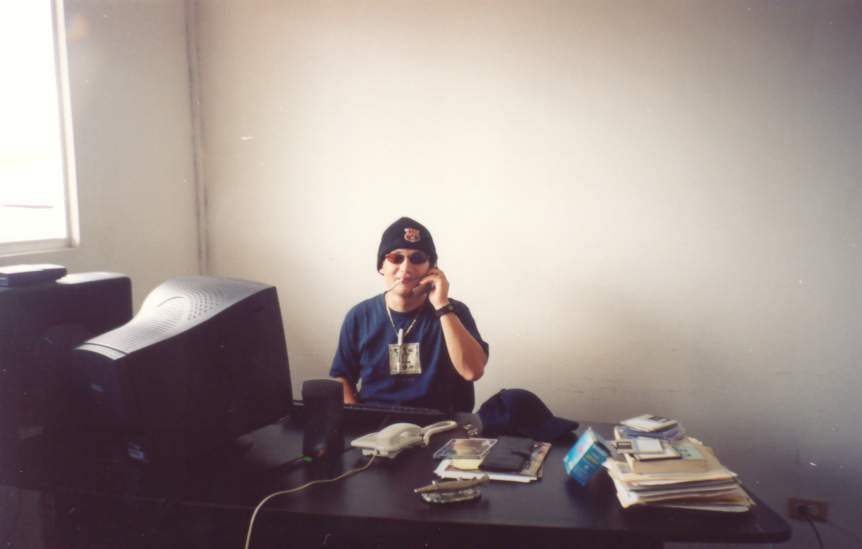 Saúl Blanco
Saúl Blanco is the 26 year old manager of Alianza Verde. He puts a lot of effort into his job, and you can see that he loves his company. He is only 26, but got married when he was 19, and he has two adorable kids, a girl of 7 and a boy of 5 years old. Although he has a family, deep down inside he is a kid himself! He wears jeans and hats to work, which makes him a boss widely appreciated! Besides that, he is a wonderful person, friendly, funny and always makes time for you!
Billy and Monica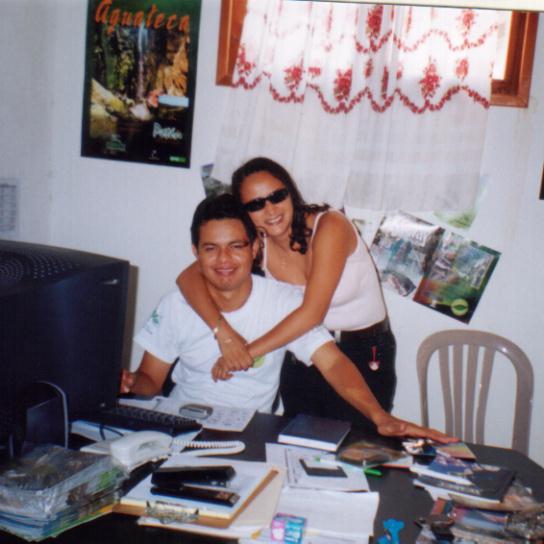 Billy Cruz
Billy is manager of the marketing department. Although at first he might look shy, when you really get to know him he is everything but shy! He doesn't speak English, however he does sign in English when he listens to his songs during his work. Besides being a manager, he also has his own radio program here in Petén every Saturday, called 'Sweet Whispers'.
Billy is extremely nice and funny and loves his music! Whenever he is working in the office, you bet there is music on somewhere!
Monica
Monica, as you can see on the picture, is the girlfriend of Billy. She works on the eco-tourism certificate created by AV called Green Deal. She has the type of job where it looks like she doesn't do anything besides sitting behind her desk staring at her computer or putting up make-up! Yeah, she really is always working a lot making sure she looks perfect! And she does! Besides that, she is extremely friendly, loves candy, and is always in for a joke!
Jarrod and Teresita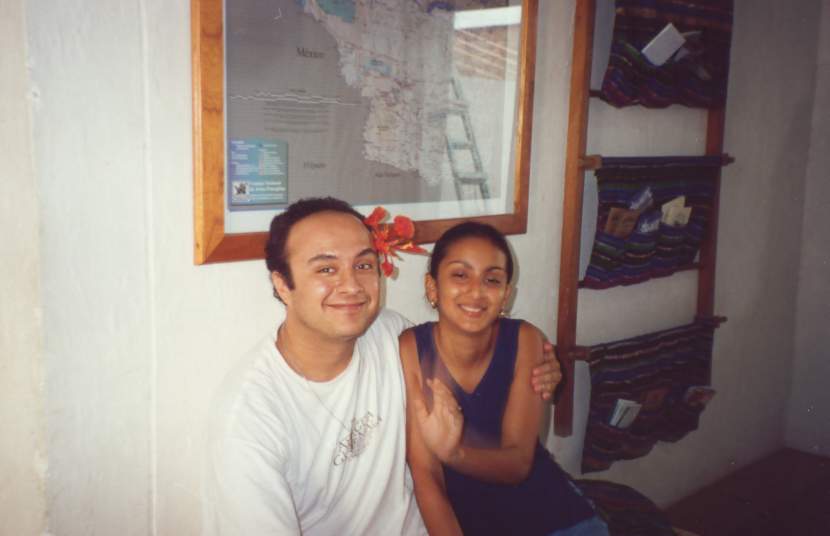 Tere
Full name, Teresita, works as an editor for the internet site but moreoever the magazine Destination Petén. She reminds me of Yasmine from the Alladin movie! She is a very nice and funny girl! I translated a few texts with her Spanish into English, however she can speak perfectly English herself! And she can say one sentence in Dutch, namely
Ik wil pizza eten! or I want to eat pizza! or Quiero comer pizza!
Very important to survive in Holland!
Carmencita, Tere, and Pily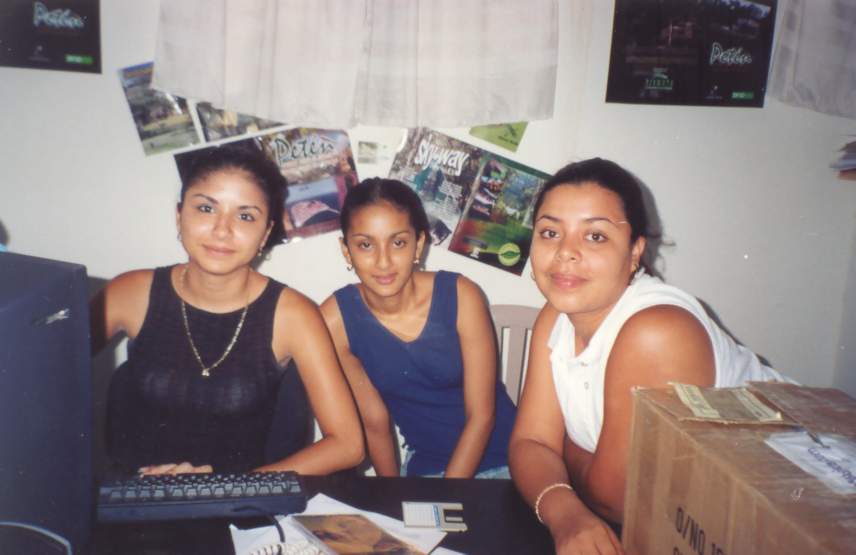 Carmencita
This girl is always joking! She is joking so much, that sometimes you don't know if she's telling the truth or telling a joke! However she is very nice, and works extremely hard. She as well speaks very good English. Besides working for Alianza Verde is is going to open a small clothing store in front of her house where she will sell baby clothes and clothes for pregnant woman! A real business lady!
Erick and Karla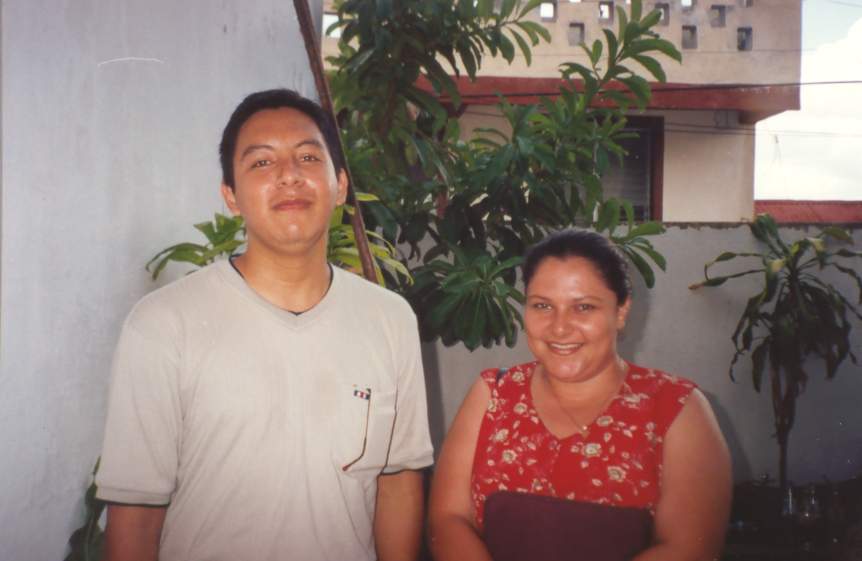 Karla
Karla is one of the funniest people of Alianza Verde. She is always happy and very friendly, however she does always call me fea, which means ugly! Her work for the company is to visit tourism places to sell advertisement spots on the internet site and in the magazine Destination Peten.
Erick
Erick works with Karla, they both have the same job. Erick is a very shy person, really wanting to learn English. Therefore Sara and I are teaching him English twice a week. He is shy, but always joking around as well. I guess that's just in the working spirit of this company!
Tico
Tico is the accountant of the company and always working very hard. At home he has a family and a little bar. Besides all this, he likes having pictures of woman on his computer!
Tere, Pily and Jarrod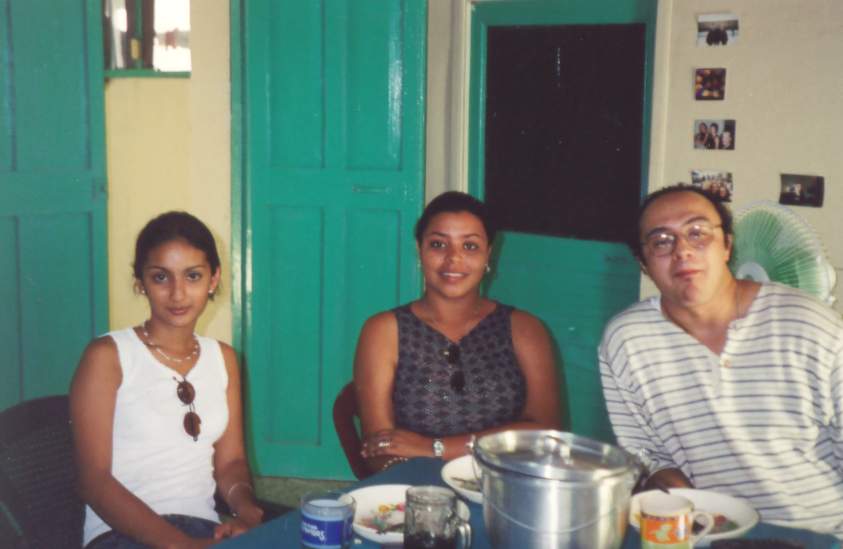 Pily
Her first name is Regina, however for some reason everybody calls her by her second name Pily. This girl, also from our age is just the sweetest girl with her funny voice. Sweet, but also very funny and also joking around alot! However she works very hard and she helped us a lot checking the Spanish version of our marketing plan! Thanks girl!
Pily and her boyfriend Estuardo (Reggie)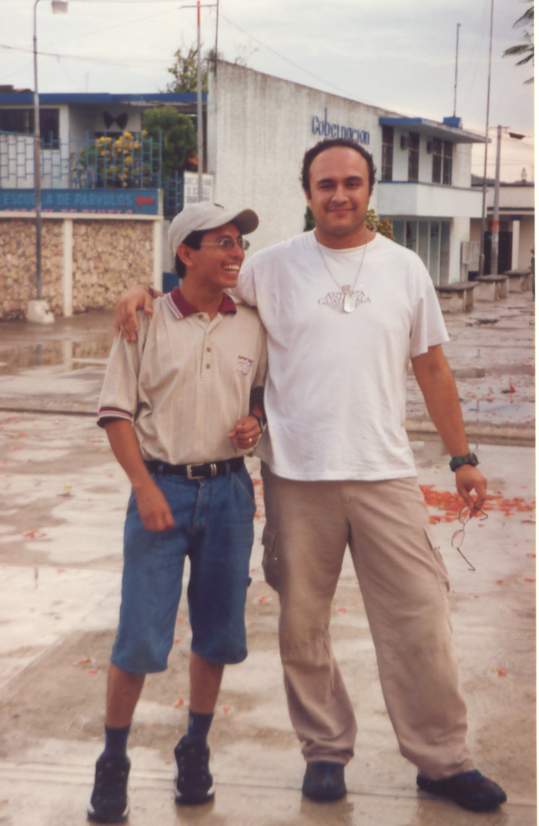 Jarrod
Jarrod hasn't been working very long for AV, but fits in perfectly with the rest of the people. He speaks extremely well English, is always very enthousiastic, and has been helping us out a lot for the translation of our marketing plan.
Walter
Walter also hasn't been working for the company for a long time, and I don't really know him that well. He is very nice, but also very quiet, one of the few people at Alianza Verde who is quiet!
Adán
Adán is the caretaker of the building. He is a boy our age, and he is extremely shy, he barely talks! He always does the chores for everyone. He has a bike with squeeling brakes, and we always hear him passing our house going down the hill because of his brakes!
Jarrod, Tere, Carmen, Karla, and Walter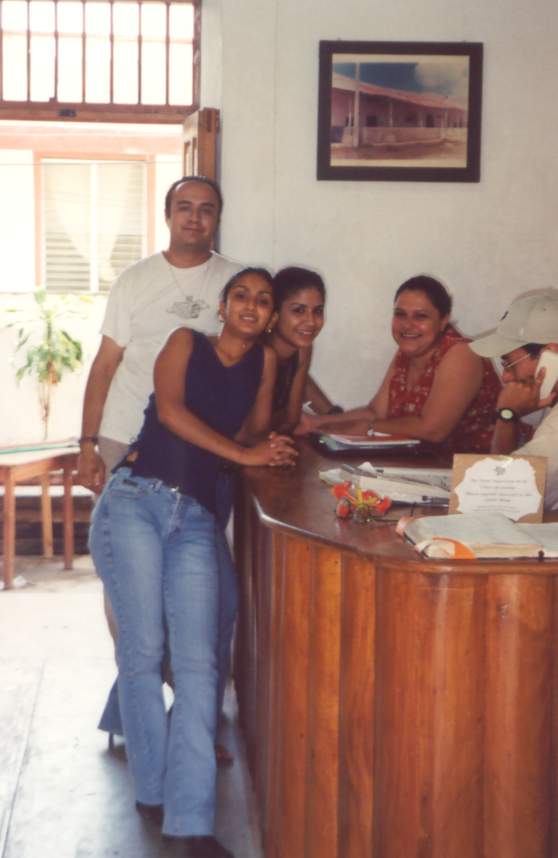 The reception of Alianza Verde