Luna
Luna is a women from Spain, but she has been working here in Guatemala City for about 3 years now. She is also working in the tourism business, and that's how I met her, kindof. She is one of those people who you just cannot not like, always friendly, always in a good mood, and always putting all her effort in what ever she does. She's just great!
Luna on the right and me on the left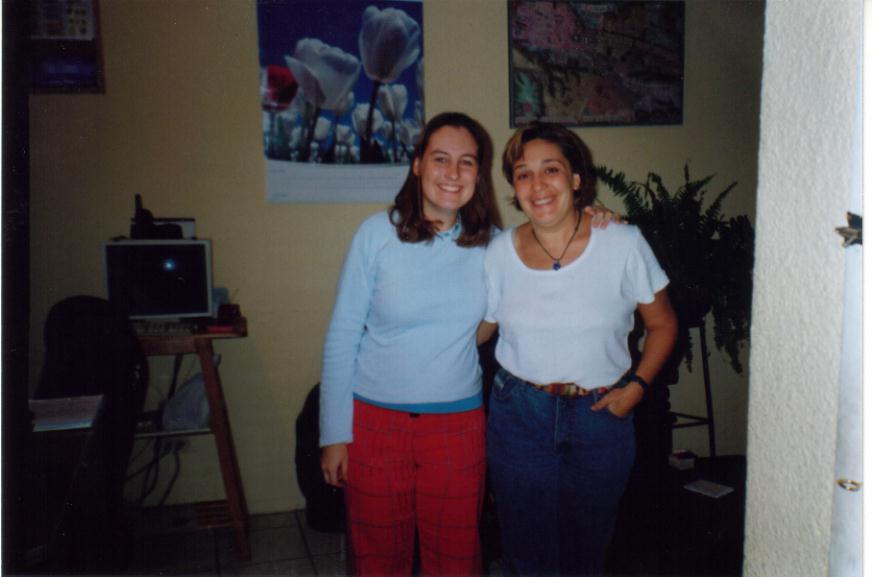 Lorena
Lorena is a Guatemalan woman who has the best guesthouse in Guatemala City, DosLunas. She speaks very well English, has the best service, and is a great friend! She is funny, friendly and likes to joke around. And besides all that, she even has a boyfriend from Holland! Lorena is also working in the tourism business, and she also works extremely hard!
Luna, me and Lorena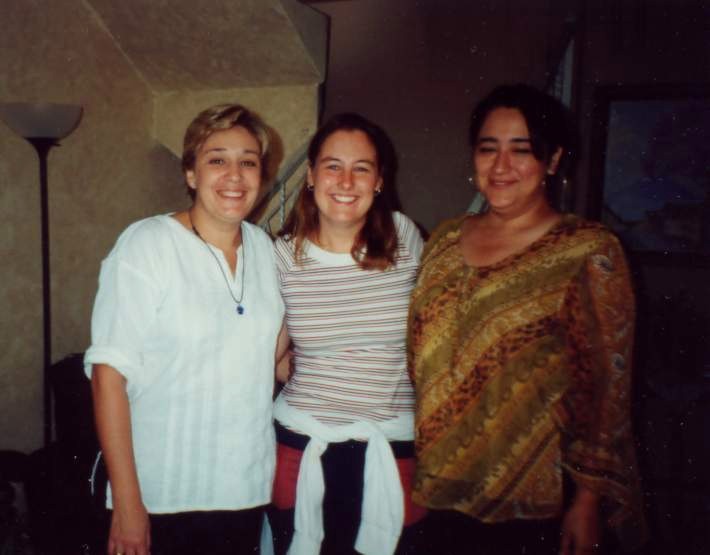 Victor
Victor is a 21 year old boy whom I´ve met during a stay in DosLunas. He studies tourism at the University del Valle in Guatemala, where he lives, and he works at DosLunas. He is a very nice person, always willing to help you, and always in for a joke. Besides that he speaks very good English!!!! He´s a great and wonderful person!
Victor!!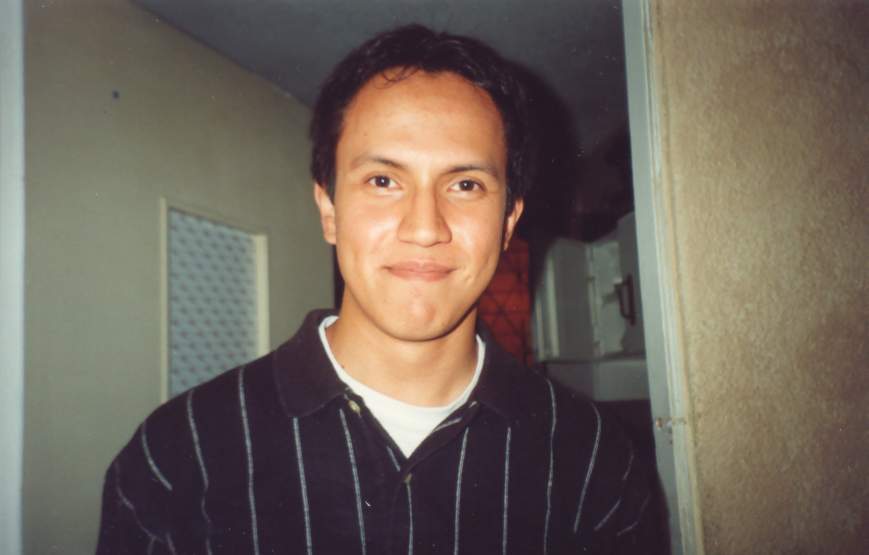 Victor and me at DosLunas
Hilda
Hilda is also a girl from my age, and also a friend from Victor. She studies tourism at the University del Valle in Guatemala as well. She´s a very smart, nice and funny girl, always collecting bugs for her studies! I met her on a trip with Luna to a small community project in Izabal and we danced marimba together! She´s great!
Marco and family
Marco is a 27 year old man living in San José but working in a restaurant in Flores called Mayan Princess. He is a wonderful guy, very friendly and very nice. His wife, Karla, is 24 years old, and also very nice. They have three children, Guadalupe of 5, Rodriguez of 3, and little Oscar of one year and a few months. The whole family is very nice, and we had many adventures with them!
Anita the mail lady
Anita is the lady who works for the post office here in Flores. Since we have been sending many cards, even though they haven't been arriving all, we know here pretty well. She's a very sweet lady, always very friendly. When she receives mail, she puts it in her bag, and walks around the island of Flores.
Adela and Panchita
Adela is our 78 year old land owner, we are renting our house from her. She lives together with her sister of 74 Panchita. They are in fact our neighbours! Adela is extremely nice, and still has a very good sense of humour. Whenever we have a problem with the house, she takes care of it right away.
Panchita, though being younger then her, is capable of less things. She, sorry for my words, but she is just ugly! You just have to see her for yourself, and you know what I mean. The two are very nice though!
Jaime
This is the Peace Corps Volunteer from the US working at the Bio-Itzá Spanish school since a few months. He is very nice, and we have been having lunch with him a few times. He just came to live here, so he is going to go shopping in our house by the time we leave to see if he can buy some of our furniture.
Julie, Sara, me and Jaime in his awesome house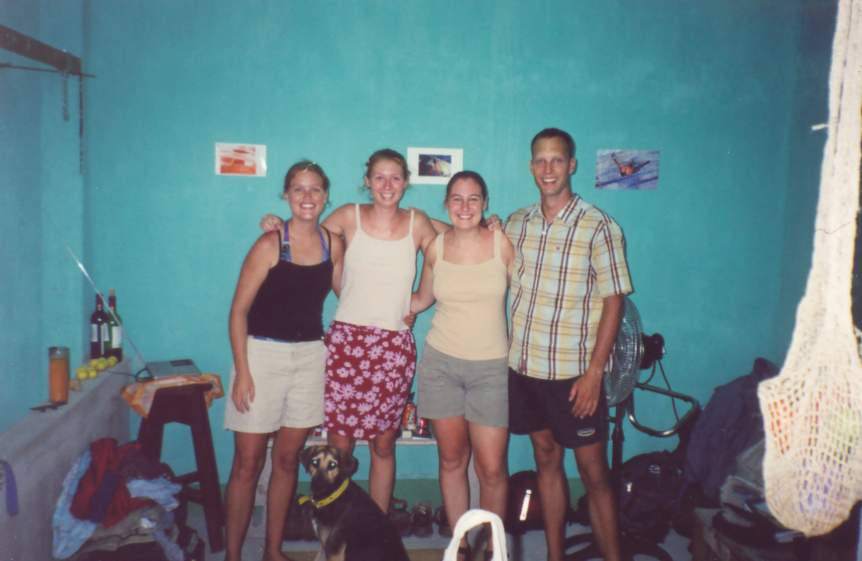 Jorge
Jorge is a collegue from Ecomaya, who unfortunately left because he found another job. He is a great guy, always joking around! He plays pappy football, and he took me to one of his games once. Plus we borrowed his tv for now!!! Great person!