We are not actually working directly for Propetén, we still have a lot to do with this organization, and we know a lot of people, since we went to Antigua with them and won the reward.
Lucky (left) and Dalia (right) in our stand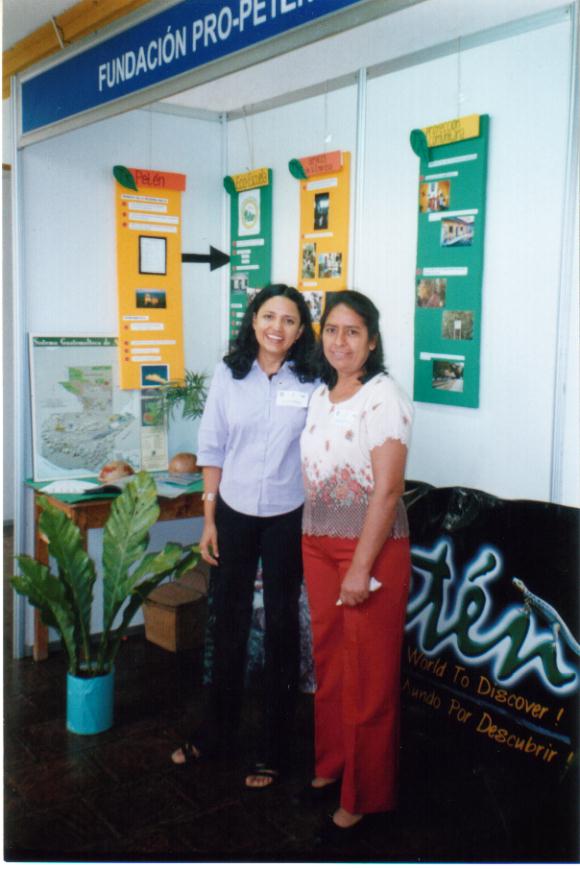 Lucky
Lucky is a 29 year old girl working a lot for Propetén, teaching at a university and working as a consultant for another company. Always very busy! She has been together with her boyfriend Jorgito as she calls him, however he has been in Costa Rica for a long time, and they have barely been together. She is a very friendly girl, and we've had her over for dinner a few times. We also went with her and some other people to Antigua.
The funny thing is that when her mom was 50, she thought that she was sick, but surprisingly she was pregnant, and not long after that little Lucky was born! Isn't that amazing!
Although she has travelled quite a lot to places all over the world, and she speaks good English, she is a real Chapina, since she wants her meals served with tortilla's and beans!
Xiomara (left) and Rosita (Right)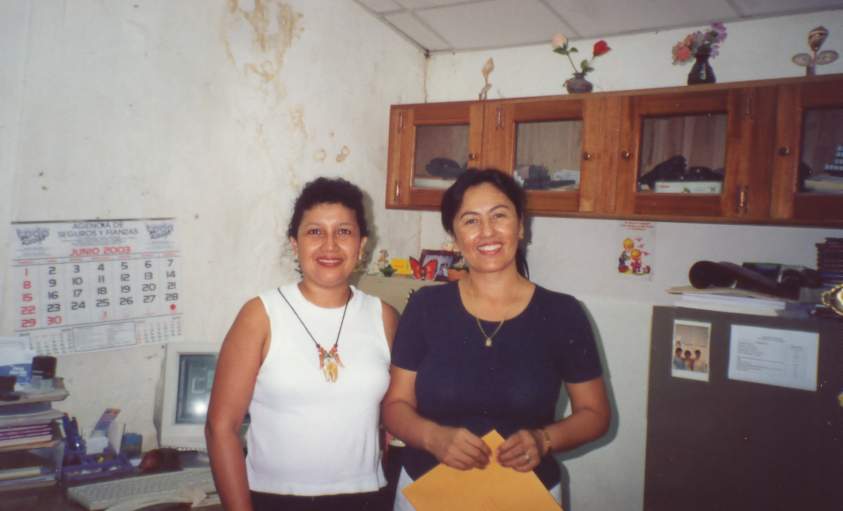 Rosita
Rosita has been working for Propetén for a long time. She is doing some administration and accounting work for them. She is a very friendly lady, and she accomanied me to the lab for some tests once.
Henry
Henry also works for Propetén, and he also came to Antigua with us to help out in this eco-tourism event. He has a family in San Andrés and one cute son living with his grandparents in Antigua. He is a very nice guy!
Manuel
Manuel is one of the drivers of the car of Propetén. He is extremely funny and very nice! Always in for a joke, and always in for a big hug! The only thing is that he has a tendency of speaking unclear, which results in language barriers once in a while! But that's okay! It's Manuel!
Henry, Dalia and Manuel in our stand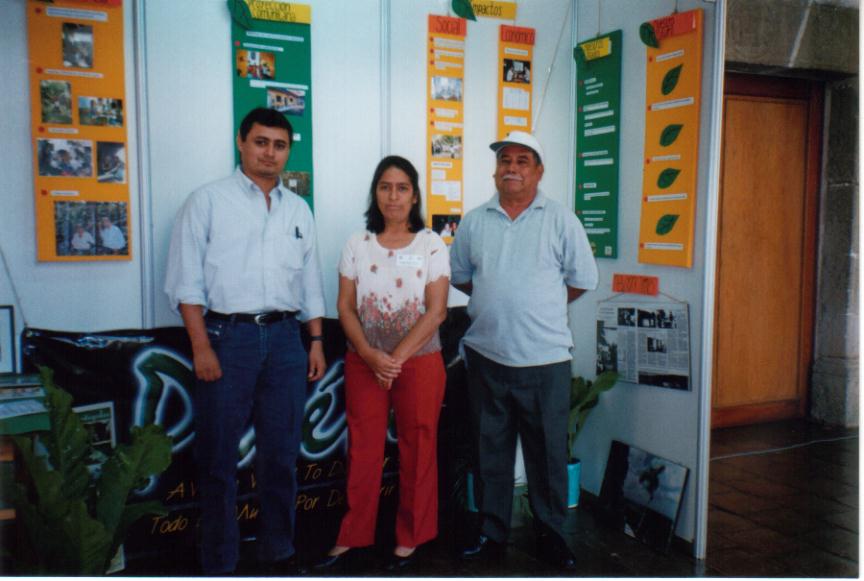 Rosalinda
Rosalinda is a nurse and works for ProPetén. She is very funny, and talks extremely fast!! She visits communities in the Petén region with the project 'Biosphera Movíl', where she teaches the local people about health, an amazing job!
Rosalinda behind her desk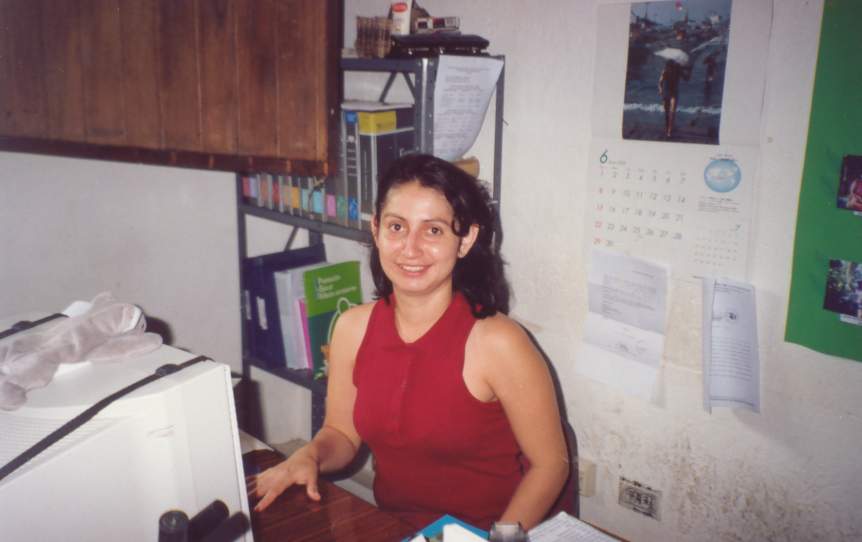 Karlita
Karlita works for ProPetén as a receptionist. She is very funny, always laughing and in a good mood, and she just can't remember my name!! She calls 'HEEEEYY' and starts waving! haha!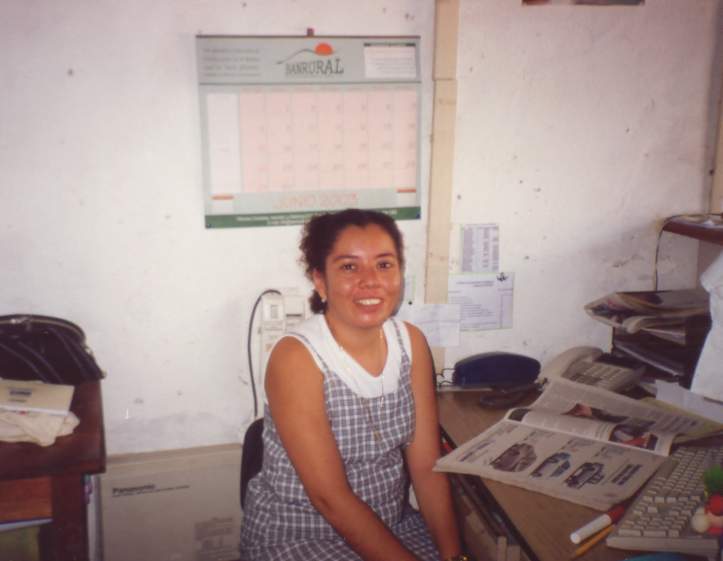 Masatoshi
Masatoshi is a volunteer from Japan who works for ProPetén, and who will stay in Petén for 2 years. He is extremely funny and we laughed a lot with him. His Spanish was not very good when he first arrived, which led to many mis-understandings! However he has improved his Spanish VERY much, and I think he will do great during his stay with ProPetén!
Since he doesn't speak English:
Masatoshi, me divertí mucho contigo y era un placer conocerte! Suerte con tu trabajo con ProPetén y ADIOOOOS!!!
Well, there are many more people working at Propetén, however I do not know all of them, and I do not know them all by name. I would just like to say that they are very nice though!!!